Your Voice: Hong Kong Should Review Minimum Age for Covid-19 Vaccines; online shopping is unnecessary (short letters) – YP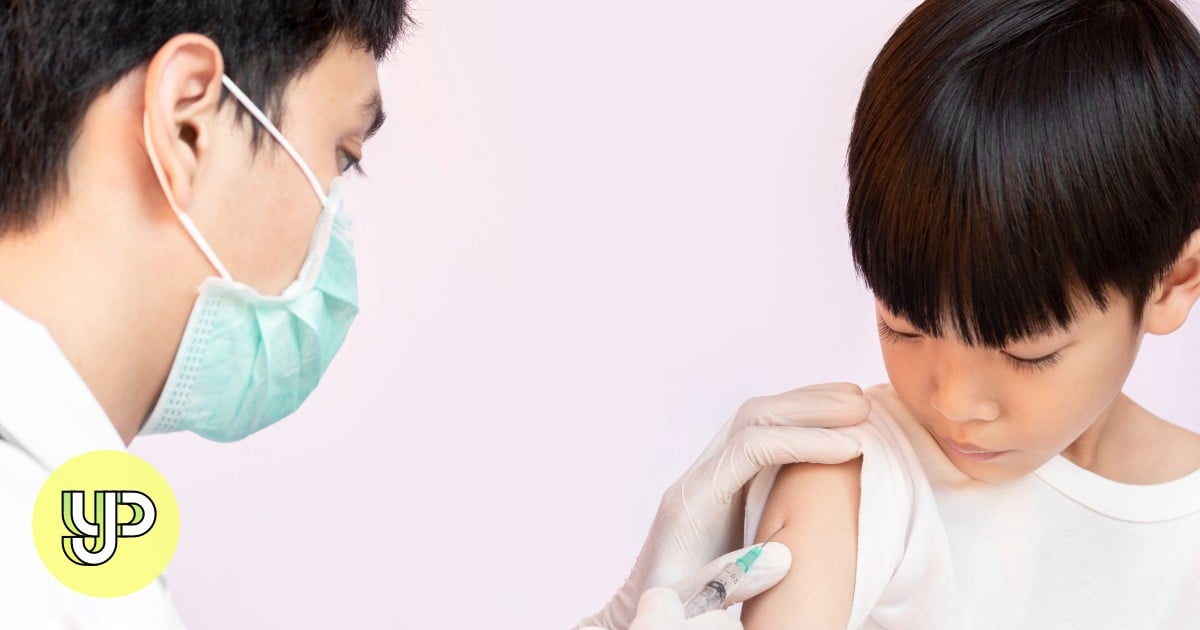 Do you have something to say? Send us a letter using this Google Form.
Janice Mook: Between a vaccine and a hard place
Diocesan Girls' School
Currently, the government only allows students aged 12 or older to be vaccinated. But as an athlete, I am concerned that this rule will result in the cancellation of competitions if too many students cannot compete.
This is my last year of high school, and many athletes like me will be devastated if we cannot compete this year, as many competitions have been canceled in the past two years. These events give us the chance to demonstrate our hard work and create unforgettable memories.
The government should review the minimum age requirement for vaccines. If that can't be done then hopefully they organize the events by age. For example, people aged 12 and over who are fully vaccinated may compete separately from younger athletes.
How are Hong Kong student-athletes dealing with the Covid-19 pandemic?
Maggie Yeung: Forget about the waste of online shopping
Tsuen Wan Ho Chuen Yiu Public Memorial College
As many people stay at home during the pandemic, online shopping has increased. While shopping online is meant to improve our lives, it has more impact than benefits.
Shopping online produces more waste than shopping in stores. I bought a book online and found it wrapped in three layers of bubble wrap in a large box. These materials were not recyclable.
Online shopping can also be unfair to the customer. When shopping in real life, you can try on the clothes and put them back on the rack. But with online shopping it is much harder to come back and get your money back. I once bought a yellow t-shirt online to receive a blue one that was too small.
We need to balance the benefits of technology with the flaws it brings.
Protect your money from scams when shopping online
Genevieve Moore: We need quality open spaces
Independent Schools Foundation Academy
From tiny apartments to uninviting outdoor spaces, we often struggle to find space to exercise and relax in Hong Kong.
Unfortunately, the city's open public spaces continue to shrink. For example, Lockhart Road Playground in Wan Chai is under threat because the Water Supply Department has offered to move a freshwater pumping station to the playground.
But that would mean the playground would be closed for several years. Existing ground-level playgrounds may need to relocate to rooftop podiums and underground areas, making it difficult for caretakers to monitor children.
It shows a broader struggle for quality space in the city. A balance must be found between recreation areas and the necessary infrastructure.
Open spaces like this playground in Tsuen Wan are important for everyone, especially children. Photo: Design Trust
Jason Wong Tsz-san: Stores can't live on technology alone
Lutheran College Lui Cheung Kwong
Unmanned stores have many advantages. Fast electronic payment systems save time and costs stores for staff salaries. With Covid-19, there is an added benefit of having less human interaction, which limits the spread of the virus.
But I still have security and privacy concerns. When entering an unmanned store, customers have to download an app that requests personal information such as a credit card number and photo for facial recognition in order to track customer actions. The safety of facial recognition software has not yet been confirmed and disclosing personal information can be dangerous.
Overall, unmanned stores are all the rage for a reason. But governments should be on the alert for any potential breaches of privacy or security.
A customer in Tokyo, Japan checks into an unmanned cash register using her mobile phone in a convenience store. Photo: Reuters
Natalie Tam: the waste problem in Hong Kong
Tsuen Wan Ho Chuen Yiu Public Memorial College
I am writing to you in response to the waste pricing system which, after many years, was recently adopted by the Legislative Council.
I agree that as Hong Kongers we generate too much waste. Few people want to be environmentally friendly. For example, when buying drinks made from recyclable materials, people tend to throw them in the trash rather than recycling them just because it's more convenient. As a result, our landfills fill up.
Although the importance of recycling has been taught in schools for many years, it does little to improve this problem. So, implementing this new diet is a great way to deal with this serious problem.
Confrontation: Should the government charge residents for their waste?
Kwan Wing-sum: Chasing Your Dreams
SKH Lam Woo Memorial High School
I recently spoke to a 17-year-old Hong Kong actress named Chan Po-kei.
She spoke of her struggles as she pursued her dream of acting. As a child, she lacked self-confidence and didn't have many friends. She wanted to prove that she had the ability to pursue an acting career even if they made fun of her.
While filming a gunshot scene for Chasing the Dragon, Chan felt pressure. There was only one shirt to use in the scene, and since his character would be covered in blood after the shot, Chan had to do it in one take. But she succeeded and succeeded.
"If something interests you, go for it… Don't compare yourself to others because there is always someone better," she said. "Do your best."