Fleeing Afghanistan meant leaving behind her home and the people she was close to, but Women and Gender Studies Scholar Roshan Mashal knew she and her family would be in danger if they didn't leave then. that the Taliban were overthrowing his country.
Mashal has been a women's rights activist since the start of the Taliban regime in Afghanistan in 1996. Now she is embarking on a new journey at UTA.
The university invited Mashal as a fellow so she could educate the community and share her experiences, said Dustin Harp, director of the women's and gender studies program.
Mashal began her one-year fellowship in the Women's and Gender Studies program at UTA on Feb. 15, Harp said.
His scholarship is funded by the Festival of Ideas at the College of Liberal Arts and a scholarship from the Texas International Education Consortium, said Dan Cavanagh, acting dean of the College of Liberal Arts.
Mashal said she joins the Women and Gender Studies program to promote her activism and to teach students and staff how to turn knowledge into action.
"People have the power to effect change, not just in their society but across the world," Mashal said.
Mashal's involvement in activism began when the Taliban banned women and girls from learning. She was born in Kabul, the country's capital, but later immigrated to Pakistan after the takeover. There she taught immigrant girls for two years.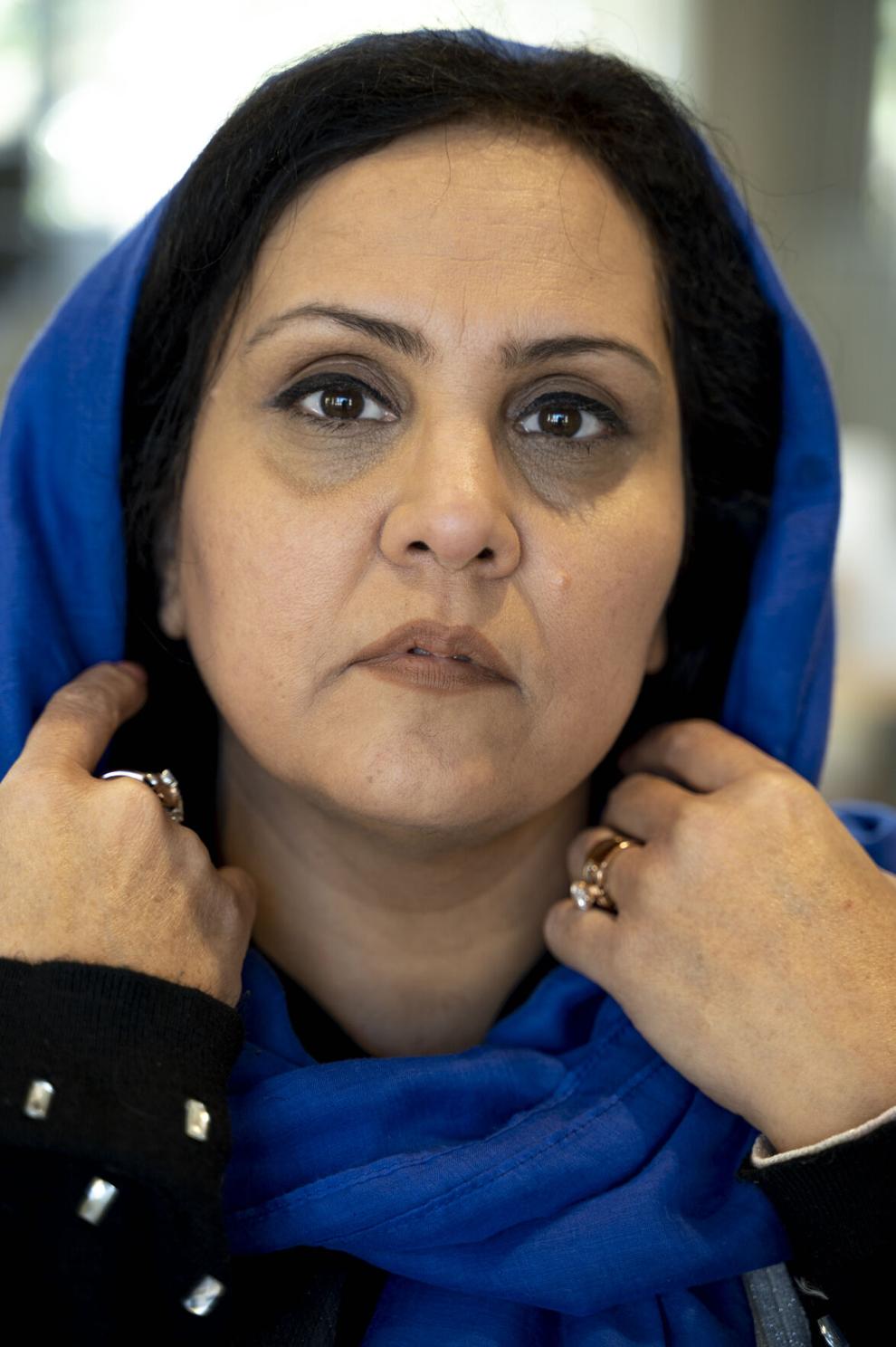 She then returned to Afghanistan and opened a school in her home, safe from the Taliban authorities, to teach girls in secret.
In 2010, Mashal joined the Afghan Women's Network, the largest advocacy platform for women in Afghanistan, to connect with women and fight for their rights, she said.
Mashal said she was a teacher, media worker, networking officer, advocacy officer and leader of the Afghan Women's Network.
"Women and men are complementary to society," she said. "One without the other, they are nothing."
She evacuated Kabul and moved to the United States in 2021 with her five children, her husband and other women before being placed in Fort McCoy, a refugee camp in Wisconsin.
The family then moved to Texas, where Mashal had the opportunity to join UTA.
Students can learn about women's and human rights issues from Mashal and how to be an activist and create change in the world, Harp said.
Harp said Mashal once told her while she was in the Fort McCoy refugee camp that she noticed the camp was run inefficiently.
Mashal and a few other women wrote down recommendations for changes and gave them to the people running the camp, Harp said.
She said the camp then changed to improve the situation for the families within weeks.
"I love how even when she had [to the U.S.]she was trying to think about how to make things better and organize herself and make it better for everyone, not just her," Harp said.
Cavanagh hopes students and faculty will be inspired by Mashal as they learn of her perseverance through everything she's been through while fighting for women's rights.
Mashal said the biggest challenges of moving to the United States were leaving his career, friends, family and life in Afghanistan to adjust to a new country.
Some of her biggest challenges in the United States have been the language barrier, obtaining legal status, and integrating her children into the education system.
Mashal and his family plan to obtain permanent legal citizenship in the United States, but they only have two-year visas.
She said obtaining documents like a work permit or a social security number can take more than six months.
Her children have struggled to find jobs or gain admission to universities because of the lack of job opportunities for people with an education in Afghanistan or because their transcripts simply have not been submitted. accepted for transfer.
Mashal said having a job is important, but education is a foundation for the future.
She also hopes to improve her English, continue her studies by obtaining a master's degree after her scholarship at UTA and create a foundation for activism, advocacy work and support for other Afghans.
Her experiences and activism in Afghanistan allowed her to live with a calm mind and a kind heart, she said.
"It is my life mission, becomes my life mission, to help support and work for women in my country and also outside the country," she said.
Mashal will speak at his first public event at UTA on March 30 in an "interview" type Q&A with Harp. She will speak at the Arlington City Council in April, but more Mashal events will take place in the fall as she continues to acclimate, Harp said.
@ellascott02