PG town lowers flags at half mast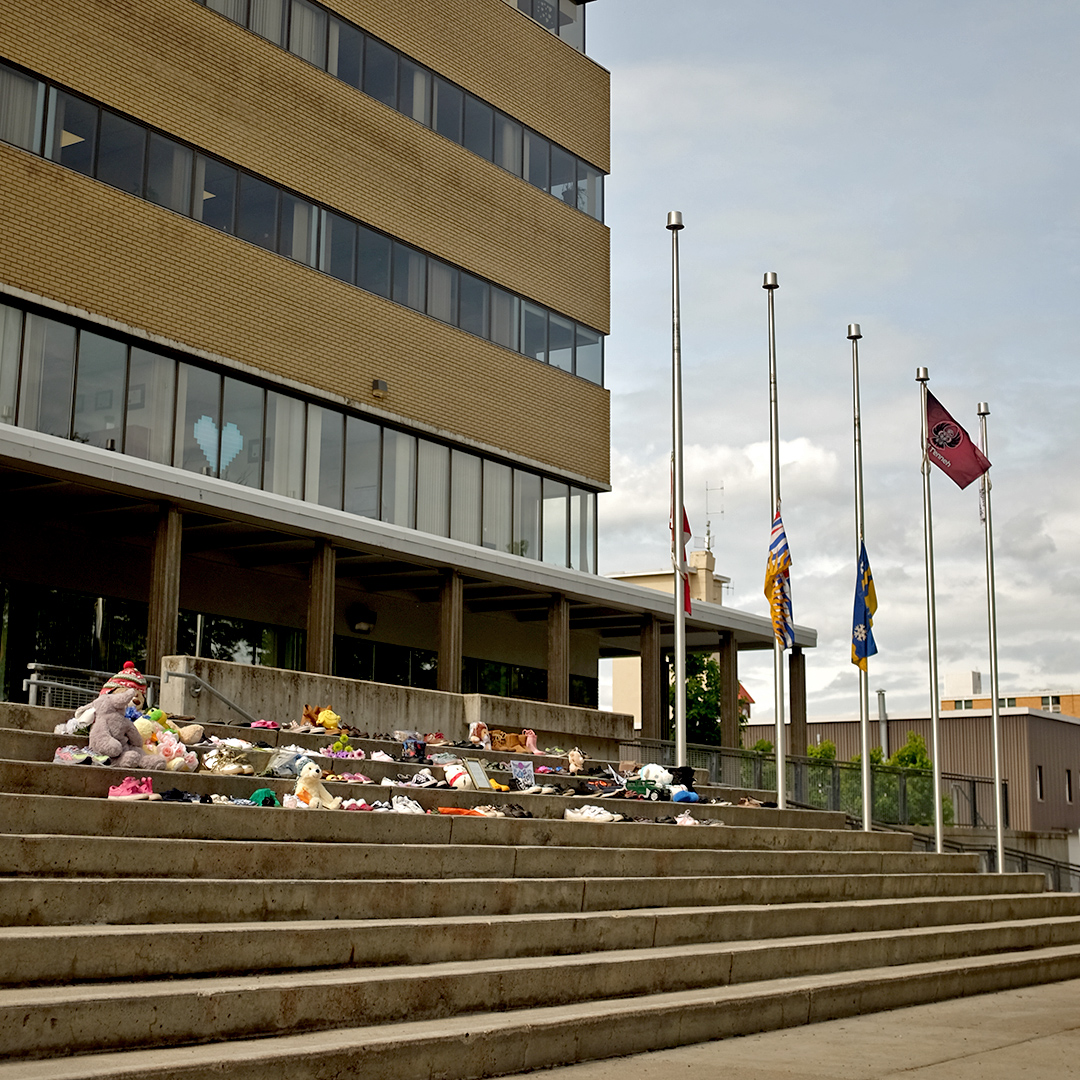 ---
Following the discovery of the remains of 215 children found at the site of the former Kamloops residential school, the city of Prince George lowered its flags at half mast.
Mayor Lyn Hall announced the following today (Monday):
The flags of the city, British Columbia and Canada on all properties in the city have been lowered.
That the Lheidli T'enneh flag at City Hall will be half-masted tomorrow at noon and will remain at half-mast for 215 days.
Prince George City Council will have a minute's silence at its public meeting this evening.
"On behalf of Council, City employees and the residents of Prince George, I want to express my deep sadness at the discovery of the remains of 215 children found at the site of the former Kamloops residential school. I am very grateful for the opportunity to join Chief Logan and Regional District President Art Kaehn in starting 215 days of remembrance for the deceased children at Kamloops Residential School. Beyond remembering, we need to take Chef Logan's message to heart and constantly ask ourselves what else we can do to support our children today. In this regard, we all have a role to play and we can all do better. "