NOTICE: Who runs School District 57?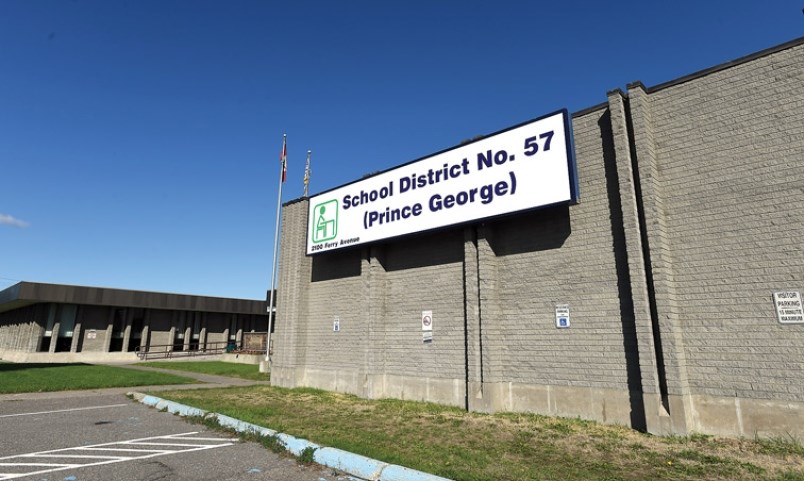 Who really runs the show at School District 57, questions columnist Trudy Klassen
The abrupt resignations of not one, but two members of the SD57 school board came as a bit of a shock to most people.
The only thing guiding opinions were their resignation letters shared on social media and some bland reporting.
The media probably won't dig beyond their explanations because admins are seen as honest members of our communities, and we meet them at the grocery store, so we don't want to ask too many tough questions or dispute the narrative that 'they stated. Anyone who knows more is waving the privacy flag and that will be the end of it.
And so on. Nothing changes and children of all cultures receive a lower quality education simply because adults are too polite.
Let's not let that fade in the forest, because the forest has enough to deal with, whether it's beetles, fires, loggers, and glycosophate spray. We have a byelection of directors coming up, and these things need to be discussed or nothing will change.
Let's look at the only thing we've been told.
Both resignations included a reference to systemic racism uncovered in local schools and the fact that meetings are not safe or inclusive.
Trent Derrick was the chairman of the board, meaning he was the person running the meetings. Shuirose Valimohommad was vice president.
The two senior positions, whose job it was to make sure voices were heard, resigned because they weren't heard because of their race?
It's either a strange thing to say or it's true. Strange, because four of the eight directors identify themselves as indigenous or BIPOC.
Derrick was responsible for running the meetings. If he conducts meetings in a discriminatory manner, he should have resigned as chair to allow someone more impartial and inclusive to lead the meetings.
But that might not be the odd explanation. The trustees who remain say they are surprised by the resignations.
If we believe them, then it appears there were conversations far from the public about the dysfunction in the meetings.
It would indicate something that was so accepted that the more experienced administrators (Sharel Warrington, Tim Bennet and Betty Bekkering) had gotten used to it. If this is true, it is very disturbing and testifies to a very dysfunctional relationship between the top administration and the trustee.
From my two years of attending school board or committee meetings, it seemed to me that board members always spent an inordinate amount of time thanking and relying on senior management.
Even with that, it didn't seem like a pleasant relationship. I never got the impression that senior managers understood that they were employed by the board. Even the superintendent seemed inferior to the top administration.
Another factor may be at play. As the province has already put in place special advisers to oversee the district, is it really too much to go further, with an even weaker board, to simply do away with the school boards all together? ?
The NDP has done this in the past, by eliminating hospital boards, so it would be in the nature.
I hope not, but it's something to consider as an endgame.