NOTICE: The election is not a waste of time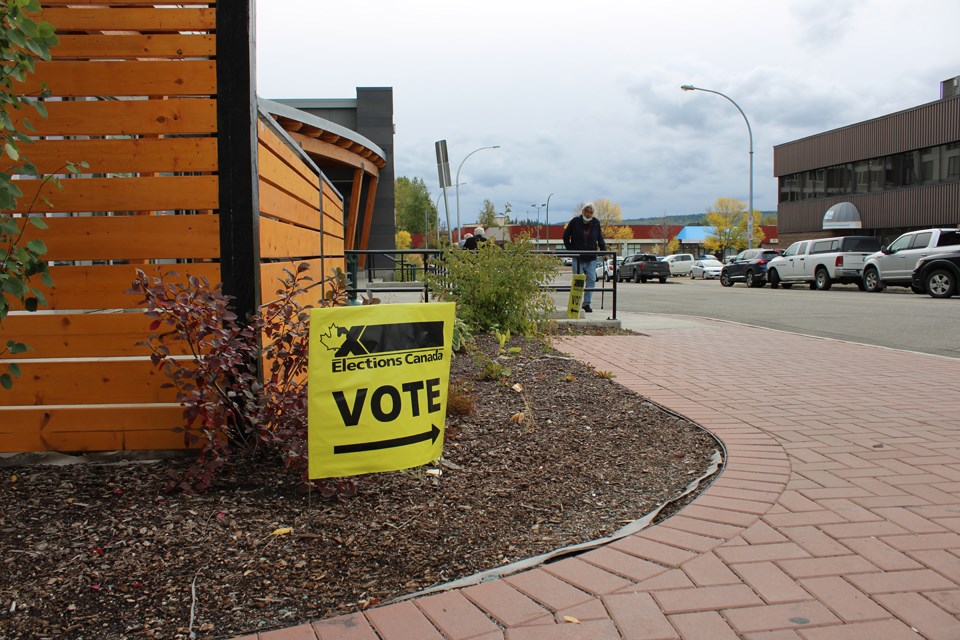 Federal election exposed deep divisions across Canada on issues like pandemic, climate change and more, columnist Todd Whitcombe says
The 2021 Canadian federal elections have passed.
No one is yelling on TV about how the election was stolen. There is no prosecution for throwing out the ballots. Recounts are not requested. Our election was so different from the US election last November.
This is partly because we are voting for a local representative who is supposed to be our voice in parliament. Part of it is because we are not voting for a prime minister separate from the party in power. And in part because we are not locked into an eternal electoral cycle forcing politicians to always run for office and rarely take a sober second look at their party and its policies.
However, this election was interesting. Nothing has really changed. A few seats went from party to party, but most of the time you could have drawn an electoral map based on the previous government and got it right.
We have a giant "blue tsunami" in the middle of the country which is misleading. The Prairie provinces cover a lot of land, but don't have a lot of population. The Maritime provinces are staunchly liberal, perhaps remembering how Conservative governments of the past sold them.
Rural Quebec voted strongly in favor of the Bloc and it would seem that the only way to get a majority government for either of the major parties is for the Bloc to implode again. The NDP has performed well across the country, but has not dominated any region except perhaps the West Coast. And again, some ridings along the BC coast are huge but lacking in population.
British Columbia was an interesting case study this time around as the three main parties divided the province roughly evenly and we even elected one of the two Green Party MPs. The federal electoral map looks a lot like the provincial electoral map if you substitute the BC Liberals for the Federal Conservatives. The next provincial election will be interesting.
However, as an exercise to give the Liberals a strong mandate for post-pandemic governance, the election really did nothing. It was not a complete waste of time as the opposition parties have formulated it. After all, he reaffirmed the basic structure existing in the house that resulted from the last election. And it showed that support for the Liberals and Conservatives is essentially a dead end. (I'm sure there will also be new calls to move from our current first past the post model to some form of proportional representation.)
But perhaps the most important thing this election has done was to demonstrate the divisions in this country on major issues such as the fight against the pandemic, climate change, the economy, housing, the care of the 'children and First Nations.
For example, when it comes to the pandemic, not all candidates running locally or in constituencies across the country have been fully immunized. Why someone who wants to serve their country at the highest level and be seen as a role model in society would not get vaccinated is beyond me.
Indeed, I do not understand why no one would be vaccinated at this stage. It is not about freedom or rights. It's about making sure we stay healthy as a country. It's about protecting those you love and the people around you. Not getting the vaccine is a fundamentally selfish and egocentric act.
Standing in front of a campaign crowd, telling people that you are going to work hard for their best interests and then not being willing to do the simplest things to protect their lives just seems patently absurd to me. I'm sure the applicants who chose not to get the vaccine have their reasons, but none of those reasons really hold up.
The same can be said of climate change. Voters who support one of the parties always seem to think that this is a hoax or that it has nothing to do with human activity or that there is nothing we can do about it. I still hear people say, "Well, Canada only generates two percent of global emissions, so it's not like we can make a difference. "
Nonsense! We also represent less than 0.5% of the world's population. In other words, we are generating carbon dioxide at a rate four times the rate of the rest of the planet's population. We could certainly commit to reducing our level of carbon dioxide production to bring it into line with that of other countries and peoples of the world. On a per capita basis, we have even beaten the United States and are ahead of China.
This next Parliament is going to have big problems to solve – existential problems – and it is clear that the parties do not agree on what needs to be done.