Highlands to host UK's first outdoor dementia resource center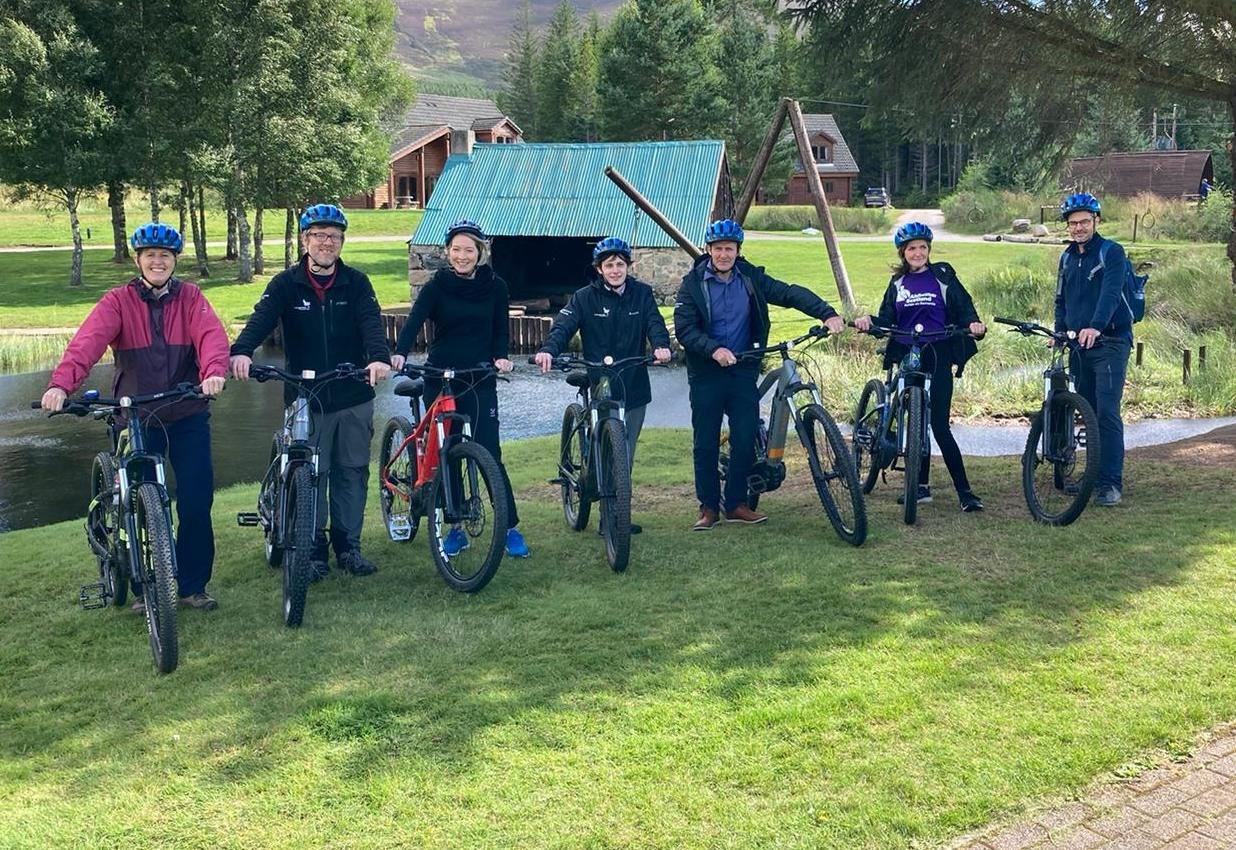 The UK's first outdoor dementia resource center is to be established in Strathspey.
Alzheimer Scotland is set to launch the new project near Glenmore with a successful funding offer under the Heritage Horizons Award from the Cairngorms Trust's National Lottery Heritage Fund (NLHF).
This unique project will allow people with dementia and their family caregivers to enjoy the mental and physical benefits of spending time outdoors.
Following the success of a small pilot group including activities such as walks in the woods, wildlife surveys and woodcarving, plans to open the center are well underway at the Badaguish Outdoor Center.
Now more than ever, people are looking to spend time in nature and Alzheimer Scotland believes that access to the outdoors is essential for people with dementia and their caregivers.
"They can run the risk of becoming socially isolated, lonely and depressed and as a result, they can often develop a lifestyle on the inside," said a spokesperson for a charity.
"Spending time outdoors can provide instant benefits, including reducing the stress and distress associated with dementia, increasing and improving physical activity, providing mentally engaging activities and the opportunity to learn new skills and hobbies or to rediscover old ones. "
It also gives people with dementia and their families or caregivers a chance to connect in a different environment and have fun together.
Caregivers who participated in the pilot group said their loved one was more relaxed and in a better mood for the rest of the day after the outdoor sessions.
Jan Grant, from Kingussie, whose husband Donnie has attended sessions in the past, said: "We are very happy to hear that Alzheimer Scotland has been successful in securing funding for this very useful project.
"Donnie has always enjoyed the trips to the Alzheimer Scotland Tipi Days and all the different ways the association's Kenny Wright and Gillian Council have made each session so interesting. We have missed these special days very much in recent months.
"He can't wait for them to become a regular fixture again at the new base."
Martyn Crawshaw, President of the Speyside Trust, was delighted to welcome Alzheimer Scotland to Badaguish after the successful offer for the Outdoor Dementia Resource Center.
"In all of our discussions we have been impressed by the foresight of the Alzheimer's team in Scotland to make the most of the Glenmore Forest area for the benefit of all who use their services. "
For more than three decades, Badaguish's goal was to provide people of all abilities with the support and facilities to enjoy the outdoors, he explained.
"And we're excited that the Outdoor Dementia Resource Center is enabling another group of users to experience the 'green health' benefits of the local environment. "
Grant Moir, chief executive of the Cairngorms National Park Authority, said the center would be a welcome addition locally.
He commented: "The CNPA is delighted to partner with Alzheimer Scotland on our successful NLHF Heritage Horizons Award.
"By creating a place where people and nature can thrive together, we will also benefit the health and well-being of our residents and visitors.
"As we have an aging population, activities that lessen or delay the debilitating effects of dementia will be a key goal …
"Closely linked to our planned NHS referral initiatives, this project will create a center of excellence for dementia-focused outdoor activities for patients and caregivers."
Alzheimer Scotland aims to create 21 dementia resource centers across Scotland.
The association offers free 24-hour dementia telephone assistance on 0808 808 3000.
---
Do you want to respond to this article? If so, click here submit your thoughts and they can be published in print.
---