Heatwave in British Columbia: What you need to know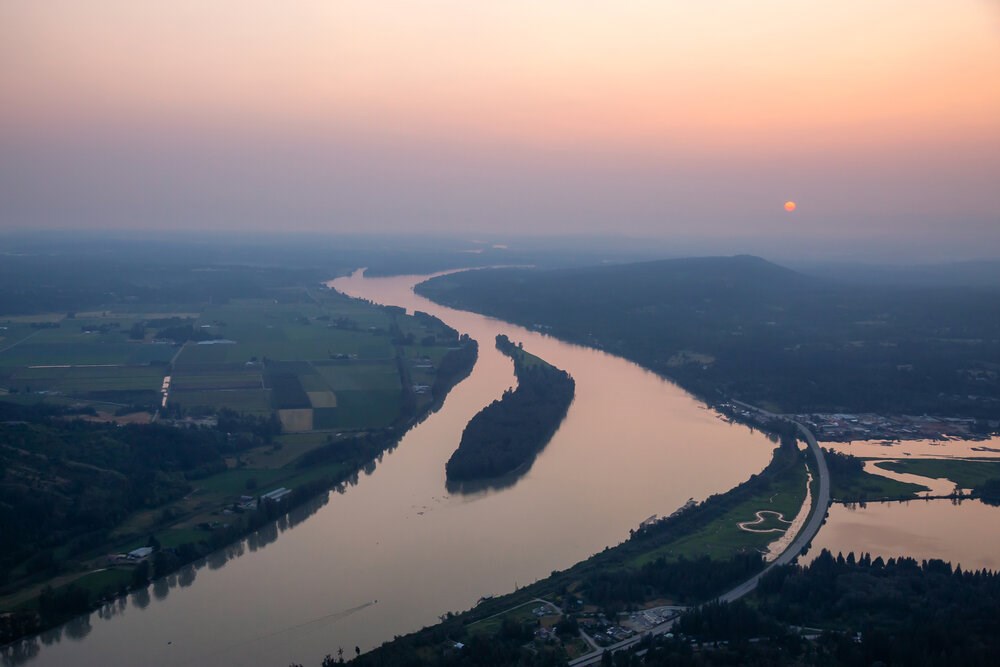 Covering up with a hat to avoid heat exhaustion is a must, according to Environment Canada.
A heat wave ravaging huge swathes of North America is about to hit British Columbia, bringing unprecedented temperatures and triggering extreme weather warnings in western Canada.
The Meteorological Service of Canada predicted unprecedented temperatures for the next few days on Wednesday, warning of daytime highs above 40 ° C in parts of British Columbia.
At the end of the afternoon, Environment Canada had issued 31 public weather warnings due to "a dangerous long-lasting heat wave", which is expected to hit the region on Friday and remain until Tuesday. The warnings cover an area stretching from the northeast corner of British Columbia to the east coast of Vancouver Island and encompass Metro Vancouver and much of the interior of the province.
The humidity will cause temperatures in Metro Vancouver to feel up to 43 ° C on Sunday and Monday, according to The Weather Network. In Kamloops, temperatures are expected to reach 44 ° C on Sunday and in Abbotsford, highs could reach 48 ° C on Monday.
The severe weather warnings come amid increasing drought across much of southern British Columbia.
Armel Castellan, a warning preparedness meteorologist at Environment Canada, describes the incoming weather as "the main event" after a dry May.
"It was so dry. We had a record drought for the interior and the south coast, "explains Castellan. "Now we are talking about dangerous conditions. "
"He might even seek all-time records for some places."
LIVING ONLINE
If records were to fall in June, it would run counter to annual trends where the hottest days occur in July and August, says Castellan.
The weather is expected to be so hot that it is being treated as a threat to public health, with infants and young children, the elderly and those with chronic illnesses most at risk. Those who work outdoors in such conditions also need to protect themselves as best they can.
Environment Canada recommends drinking plenty of water, monitoring older family, friends and neighbors, and looking for signs of heat illness, such as:
dizziness / fainting;
nausea Vomiting;
rapid breathing and heartbeat;
extreme thirst;
decreased urination with unusually dark urine.
More information can be found on the HealthLink BC website or by calling 811.
In Kamloops, where Environment Canada predicts temperatures will reach 40 ° C from Saturday to Monday, a local homeless awareness group has warned that the rising heat will have "fatal consequences."
" URGENT ! »Writes Mustard seed in a call for donations from supporters on Wednesday, after crossing a few hundred cases of water last week.
"With temperatures reaching nearly 40 degrees over the next week, those people who spend all day on the streets are about to face another heat wave … We are out of bottles of water. 'water to support those who live on the streets. "
Castellan echoes the call to protect BC's most vulnerable from heatstroke and death.
"Yes, we could see forest fires; yes, we could see the drought getting worse, but right now we can do a lot to prepare for this heat, "says Castellan.
The coming heat is expected to be made worse by extreme UV indices. So soon after the solstice, UV levels reached peak levels in many parts of the province; Covering up with a hat to avoid heat exhaustion is a must, he says.
Castellan also recommends that anyone with an air conditioner check that it is working properly. Those who do not have one should check with their local municipality to see which buildings will be offered as cooling stations.
The evening shouldn't offer much respite.
"We may be talking about 20 degrees overnight," says Castellan. "Our bodies will not have the opportunity to cool off and recharge for the next hot day."
WHAT MAKES THE HEAT?
Drought conditions have been building up across much of western North America for months now. But the last heat wave is something else.
Faron Anslow leads climate analysis and monitoring at the Pacific Climate Impact Consortium, based in Victoria. He says it's normal for the thermal dome that is typically found over the southwestern United States to sink into British Columbia during the summer.
A heat dome forms as the jet stream migrates north, allowing an intense high pressure system to cap over the warm ocean air. As this air descends, it heats up. By trapping heat on the surface, the "dome" creates a feedback effect leading to sweltering conditions from day to night.
What is different about the approach to the high pressure ridge this time is its "enormous amplitude".
"It's in that rarer category," says Anslow. "The ridge from north to south is wide. It contains a lot of hot air.
This high pressure wave is so large, Anslow says, that it is expected to bring extremely hot temperatures to an area stretching from Oregon to southern Alaska. It should also rebound with another wave of warm weather a week later.
"We're looking at what could be a pretty long event," he told Glacier Media.
The climatologist says that when he looks at BC's climate record, the next five-day average is in the range of 8 to 10 degrees Celsius above normal.
Climatologists aren't quite to the point where they can associate a single extreme weather event with on-the-fly climate change, but all the telltale signs are there, Anslow says.
"What we can say is that these heat waves are consistent with climate change. They correspond to what we expect from climate models, "he says.
A European heatwave which consumed the continent and broke temperature records in 2019 was found to be five times more likely to occur due to climate change.
Anslow says he wouldn't be surprised if the data revealed a similar connection for the next heat wave in British Columbia.
And with an already below-average snowpack in the watersheds around Vancouver, the Middle Fraser and South Thompson regions, forecasts point to more drought and a higher risk of wildfires (this week, the British Columbia Forest Fire Department recorded 16 new fires, bringing the annual rolling total to 227).