2021 heatwave in British Columbia: death rate jumped 100%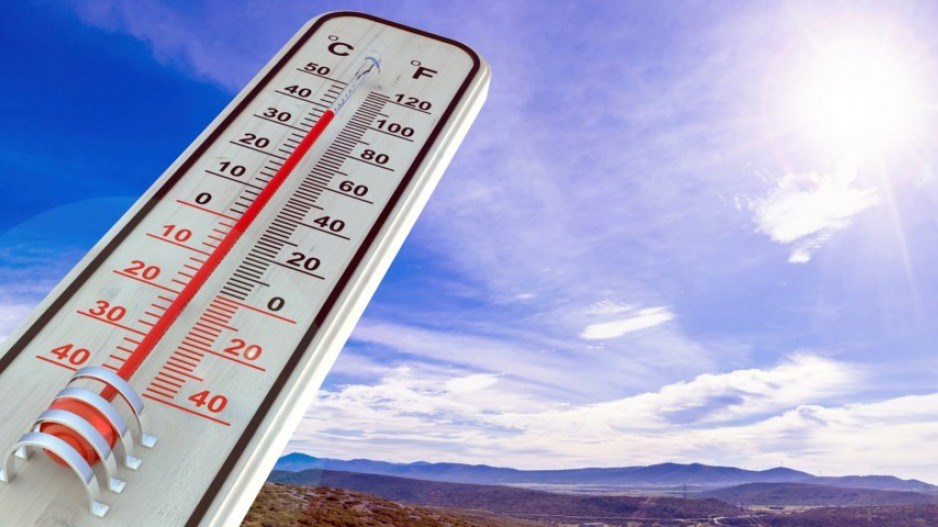 "A very stark reminder that climate change is real," says Dr Bonnie Henry.
The summer heat wave of 2021 and the 557 deaths that resulted would have been impossible without climate change, Union of BC Municipalities delegates learned on September 15.
And, said BC Health Minister Adrian Dix, the alarming temperatures at the end of June are a warning of things to come as climate change continues to affect the planet.
"It's a very stark reminder that climate change is real," added Dr. Bonnie Henry, provincial health officer.
Dr. Sarah Henderson, scientific director of the BC Center for Disease Control, environmental health section, said most of the deaths were in private homes where people did not have air conditioning. Of the remainder, 35% occurred in hospitals and 30% in long-term care homes.
In addition, she said, more deaths have occurred in places with less green space, low-income areas and among those who lived alone.
The Fraser Health Authority and Vancouver Coastal Health regions recorded the highest number of deaths. Henderson said deaths had increased – at a rate of 100% – above normal throughout the province.
Deaths occurred mainly in people aged 55 and over, with the elderly being the most at risk. No child died during the heatwave.
Henry said British Columbia began implementing a heat warning system in 2018 to help health officials and city governments prepare for such events. She said the province is divided into five heat zones where things are managed according to local needs.
Henry said cooling centers, water and media alerts are critical to the programs.
But 2021 has called this system into question. "It was not something like we had never experienced before," said Henry.
Henderson said some of the temperatures seen had never been seen before.
Henderson stressed that the full effects of the heat wave are not yet known as the BC Coroners Service continues to investigate individual deaths.
The heated dome started in Southeast Asia
Meteorologist Johanna Wagstaffe added her voice: "This event was virtually impossible without climate change."
Wagstaffe explained that the thermal dome that ultimately impacted British Columbia – and has indeed had an impact on Canadian weather nationwide – started as a wave in the jet stream in Southeast Asia. When that wave hit the west coast, it locked in place, Wagstaffe said. It's something that is typically seen in the southwestern United States around the so-called four corners where Arizona, Utah, Colorado, and New Mexico meet.
The dome went far into the atmosphere and pilots noticed it on their temperature sensors, she said.
"Not only were we cooking the air below," she said, "the air cooked lower and lower each day".
Wagstaffe said Canadian records for high temperatures were expected to be broken soon. But, she said, it had to happen in Saskatchewan, not British Columbia.
"We weren't expecting it so early in the decade and we weren't expecting it so early in the season," she said. "Climate change is changing the baseline. "
She said we will see such events every one to five years rather than every 1,000 years.